Welcome to Hard Working Nerd!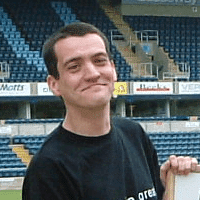 Hi, my name is Ian and I'm the owner and creator of the Hard Working Nerd blog, I live in the UK with my wife and son.
I got my first coding job in 1999 and I've been a full-time developer ever since, I have worked for major clients in the utility, hospitality and leisure sectors and have worked on multiple front and back end projects. If you'd like to know more you could check out my Stack Overflow profile.
I enjoy creating programs and functionality that help people to get things done. I also enjoy writing and like to try and create content that explains things in an accessible and easy manner.
Even with all the information we now have at our fingertips, it can sometimes be hard to find straight forward and actionable information about coding, e-commerce sites, SEO and general tech, hopefully, this blog can help you to find the information you need.
I'm always extremely happy to hear from people so please don't hesitate to get in touch either via the comments on each post or directly at ian @ hardworkingnerd dot com.